The key concepts of studio cycling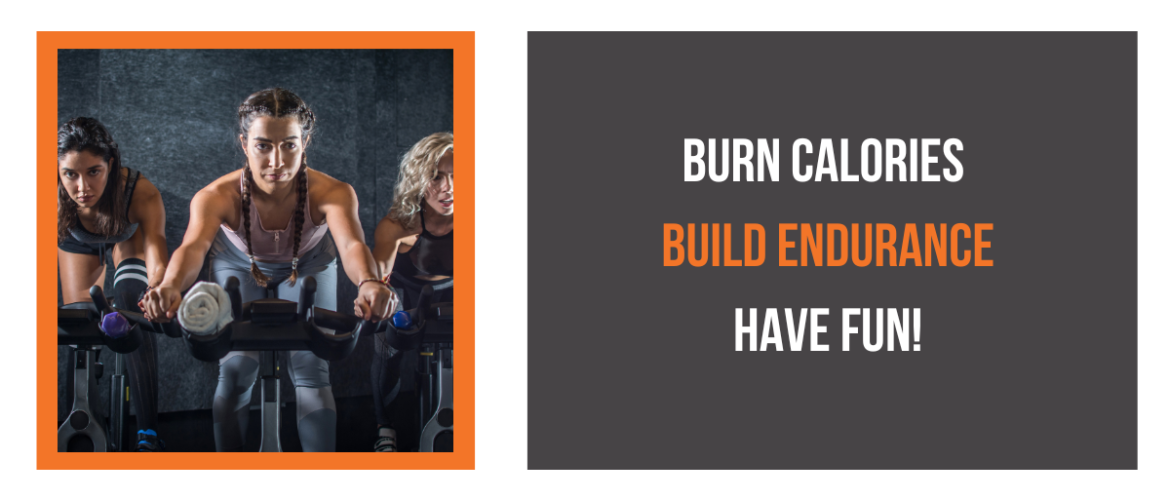 Studio cycling, also known as indoor cycling, is a popular form of exercise that involves riding a stationary bicycle to the rhythm of music and guided by an instructor. The key concepts of studio cycling include:
Resistance
The resistance on the bike can be adjusted to simulate the feeling of riding on different terrains. This resistance can be increased or decreased to make the workout more challenging or easier.
Cadence
This refers to the number of revolutions the pedals make per minute. The instructor may call out a specific cadence range to target different muscle groups and provide a full-body workout.
Positions
Studio cycling typically involves riding in different positions, such as standing, sitting, and hovering over the saddle. These positions work different muscle groups and provide a more comprehensive workout.
Intervals
The workout often includes intervals, where the resistance and cadence are changed rapidly to provide a high-intensity workout.
Music
Studio cycling classes are typically set to high-energy music to motivate riders and help them maintain a steady pace.
Group dynamics
Studio cycling classes are typically done in a group setting, which can add to the motivation and energy of the workout. The instructor leads the class and encourages participants to push themselves to their limits.
Motivation
Studio cycling is an effective way to get a cardio workout, build endurance, and burn calories. The class atmosphere and the group's energy can help provide motivation and accountability for participants.
Want to learn more?
Check out our studio cycling workshop.
Workshop Overview
This intensive one-day workshop will provide you with all the necessary up-to-date skills to teach studio cycling classes. Covering the following:
The principles of training for studio cycling (music, riding techniques)
Planning effective studio cycling sessions (timings, safety considerations)
Instructing effective studio cycling sessions (motivation, coaching, monitoring intensity)
Workshop time/date
Friday 24th February, 10.00 am to 4.00 pm
What to bring
Notebook and pen, towel, drinks bottle, and lots of enthusiasm!
Do I get a certificate?
Immediately after attending this CPD workshop, you will receive an e-certificate via email. This can be forwarded to employers as evidence of CPD, or you can print the e-certificate for your certificate portfolio!
Location
Steyning Leisure Centre, BN15 8FB
Request a callback form
"*" indicates required fields