Benefits of Studio Cycling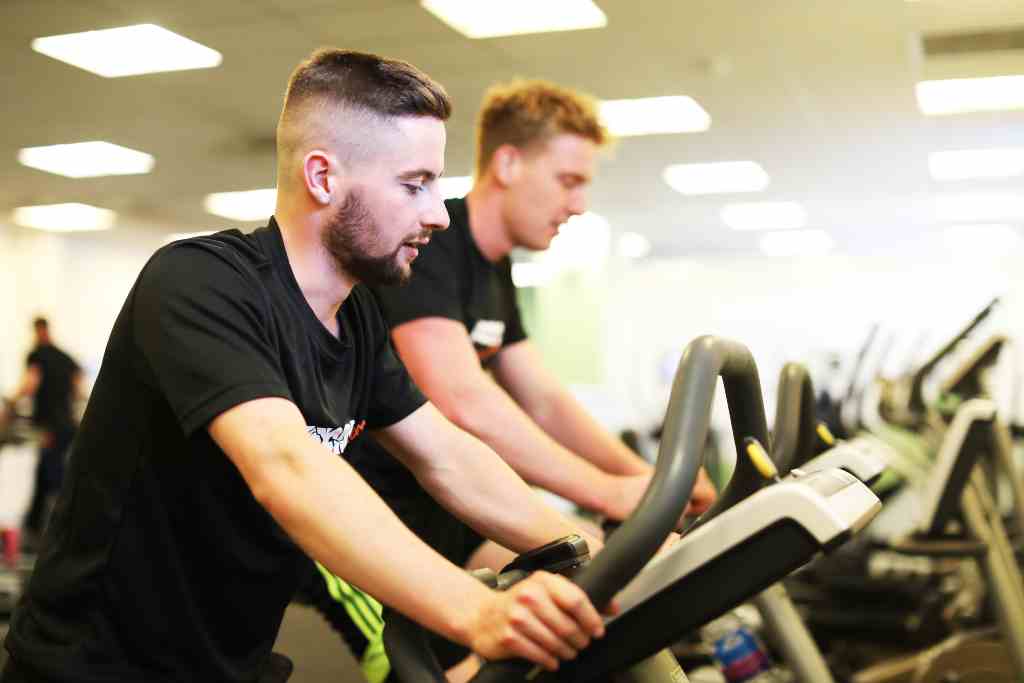 If you are looking to take part in some good old fashion group exercise then look no further than studio cycling. There are lots of benefits of studio cycling which I am going to cover in this article so if you have not tried a class before after reading this I hope you will be tempted to give it a go.
Benefits of Studio Cycling
Low impact
If jumping around and running plays havoc with your knees and hips then I would definitely give studio cycling a whirl as there are no high impact movements so it's much kinder on the joints.
Great cardio
A forty-minute studio cycling class is over half the recommended amount of weekly aerobic exercise. Manage two forty-minute classes a week and you half your risk of heart disease and type 2 diabetes.
Super fun
Most group exercise is enjoyable because of the social element but studio cycling classes are extremely sociable.  You are sat next to at least two people that are in high-fiving distance the whole time. Class participants often hang around at the end for a chat or even go for a coffee together.
Fat loss
When I first started teaching studio cycling I went from attending no classes to teaching five classes a week overnight. I lost 5 kg in just one month. The massive calorie expenditure during the class and after whilst I recovered resulted in a big calorie deficit which meant the fat melted off me.
Cycling performance
When I was teaching a lot of studio cycling a friend of mine asked me to ride the 'London to Brighton Bike Race' and also suggested we start from Clapham. I didn't even own a bike so had to borrow one. By the time we finished the race and had ridden home, I had cycled 87 miles but I felt good and thoroughly enjoyed it. Although I never cycled I was teaching plenty of studio cycling classes which appeared to prep me for it brilliantly 🤟
If you love studio cycling and would be interested in helping others experience the benefits of studio cycling then book onto our studio cycling instruction workshop. It's a really fun and energetic day.