ABOUT STORM FITNESS ACADEMY
About Storm Fitness Academy
At Storm Fitness Academy Ltd we care about your future and educational needs, and our tutors are not only experts in health and fitness but are also active in the fitness field. With our combined skills, knowledge and experience, we know exactly what you need to be successful in the industry, and maximise your earning potential.
Whether you are someone looking to start a career as a fitness instructor or already working in the leisure industry and wanting to develop your skills, we will give you the qualifications and the know how to become a very successful trainer.
In fact even if you aren't thinking about a career change but you would like to learn more about how you can meet your own health and fitness goals, then our courses are for you.
Read more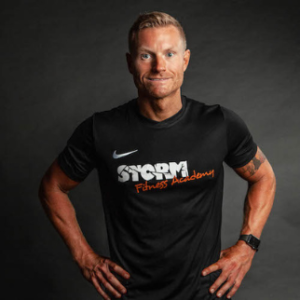 Jon Bond BSc (Hons), MSc, PGCE, QTS
Founder and Fitness Director
About Jon
My number one passion is exercise and physical activity. In 2012, I founded Storm Fitness Academy Ltd so I could share my passion with other fitness enthusiasts. When I qualified as a PT in 1999 I was full of enthusiasm but I didn't really know what to do next. There wasn't any post-graduate support. I had to figure everything out for myself which meant I made loads of mistakes and my progress in the industry was very slow. Although my CV looks good I can assure you it has been no easy ride and I believe it would have been so much easier if I had been part of a community with a coach to help guide me along the way.
Read more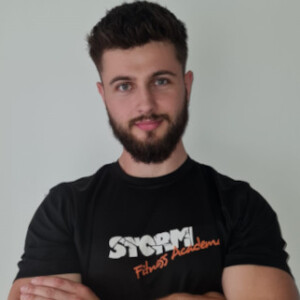 George Horlock
Tutor and Assessor
About George
I've always been active since I was old enough to walk. My childhood was filled with gymnastics, martial arts, rock climbing and outdoor adventure holidays. I joined a gym at 16 and instantly knew I wanted to help others feel more comfortable in a gym environment. I went to college and got my Level 3 Personal Training qualification along with a sports massage therapy qualification. I then started training clients and haven't looked back since. Helping students and clients achieve their goals is my greatest passion, and it's never too late or too early to get started! After meeting Jon Bond and learning about Storm Fitness Academy and its success, I joined the team and became an assessor to help guide students down the same path as myself.
Read more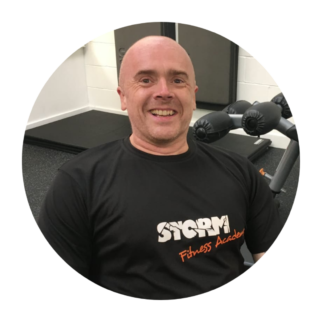 Shaun Richardson
Tutor and assessor
About Shaun
After qualifying as a Level 2 Fitness Instructor and a Level 3 Personal Trainer with Storm Fitness Academy, I set up No Limit Fitness to help and assist those who struggle with managing their weight and attaining a healthy lifestyle.
With the help and support of the Storm team, I have now progressed in attaining a Level 4 Strength and Conditioning qualification and a Level 2 Mental Health Awareness qualification.
In November 2019, I became an assessor for Storm Fitness Academy, helping the next generation of trainers.
Read more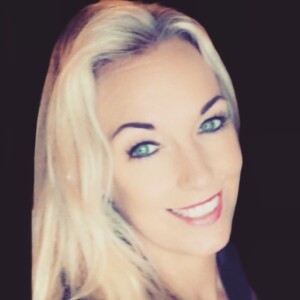 Emma Ford
Internal Verifier
About Emma
I have been in the fitness industry since 1998, working as a Personal Trainer, tutoring and assessing to eventually becoming an internal verifier for fitness qualifications.
​
My specialist subjects are ante and post-natal and exercise referral. I also teach level 2 gym instruction and level 3 personal training qualifications.
When I am not working, you will find me racing my car at the local motor circuit or working towards my next belt in Brazilian jiu-jitsu.
Samantha Pritchard BSc (Hons)
Health and Medical Advisor
About Samantha
I have always had a passion for health and fitness. I began my career at Laine theatre arts followed by 7 years working as a professional dancer. After a wonderful career travelling the world as a singer/dancer, I decided to settle down in England and completed an Adult nursing degree at The University of Brighton. I am now a specialist nurse prescriber advising and educating other health professionals to manage patients with Diabetes. Alongside this, I enjoy advising trainers on how exercise and nutrition can be prescribed to improve the health and longevity of their clients.
CONTACT US TODAY
If you would like some friendly advice then leave your contact details below and we will be in touch very soon.
"*" indicates required fields