Be yourself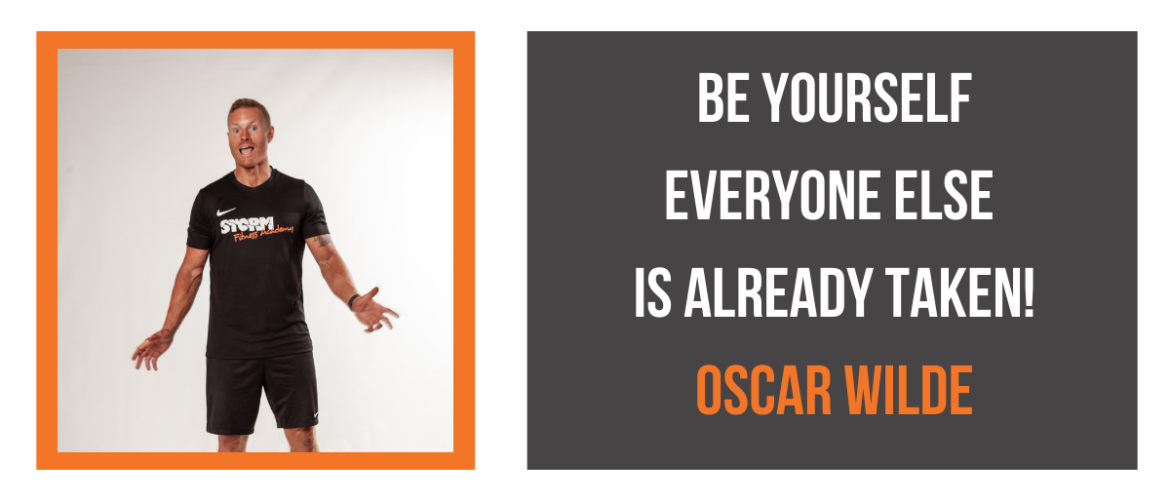 Last week I shared maxim number 10 with you: Give unconditional help
As promised here is my final maxim for you.
#12 Be yourself
When building your fitness business, you might look at other fitness businesses for ideas and inspiration.
There is nothing wrong with that. It's an intelligent approach.
However, make sure your fitness business reflects who you are, not someone else.
You will spend a lot of hours working on your dream. So stay true to that dream.
Questions to ask yourself
Before you even think about your customer's needs, you have to think about yours.
What hours do you want to work?

Where do you want to work?

Who do you want to work with?

What results do you want to help people achieve?

What income do you need to live a comfortable life?
These are just some of the questions you should be asking yourself. If you don't, you could create a fitness business that works for your customers but does not work for you. 
Being altruistic is lovely, but your needs are just as important. So that is why you must strive to build a business that reflects your needs and your customers and represents your values and passions.
Be authentic
Filter your values and passions into every aspect of your business. Your emails, your social media content, blogs and vlogs. 
Authenticity feels great. 
It helps attract people who are right for you and hopefully repel those who aren't.
You want to attract people that relate to you and like what you are about.
Ben Coomber agrees. He explains in this video how he uses his podcast to attract the right customer.
I know I'm not everyone's cup of tea, so hopefully, those who dislike me or don't share my values or passions don't follow me and unsubscribe.
When building your fitness business, I encourage you to do the same. Be yourself and focus on helping those that get you!
If you want help building a fitness business that is bespoke to your needs, check out our Level 3 Bulletproof Business Course. Module one is called Build a Bespoke Business!
One more thing!
If you have not read my e-book, THE SECRET TO BECOMING A SUCCESSFUL FIT PRO, subscribe to my weekly emails and get access to a free copy.