Monday blues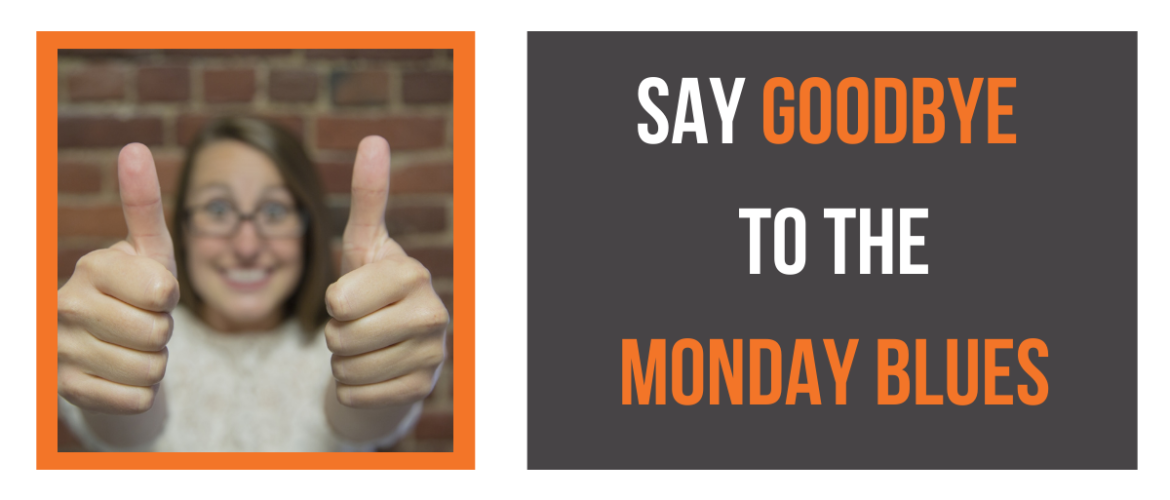 It is very common to feel a little down in the dumps on Monday morning. In fact, many people that claim to love their job still suffer from the Monday blues.
It is possibly due to the natural come down after a fun weekend with friends and family. Whenever you do something enjoyable, there is always some disappointment when it all comes to an end.
Whatever the reason, I want to share a little tip to help you manage it.
Top Tip!
Move your attention away from how you feel and focus on making someone else's day better.
Turning our attention away from how we feel and helping somebody else have a better day distracts us from negative thoughts. Plus, we get a natural mood boost from the satisfaction of helping.
So by helping others, you help yourself.
Win-win.
It is another reason why working as a fitness professional is such a fantastic job.
If you have a Monday morning client or class, you put your game face on and focus on making that hour the best hour of your client's day.
By the end of the session, you feel great, no0 more Monday blues!
Working as a fitness professional really is a privileged position.
Discovering this career is one of the best things that ever happened to me 😃.
Improve your mental health awareness
If you would like to learn more ways to manage your mental health and those around you, check out our Level 2 Mental Health Awareness course. As part of the course, I will be delivering three LIVE webinars starting Monday 9th May.
If you want to add this qualification to your CV, just fill out the contact form below.
"*" indicates required fields