Eat Less and Move More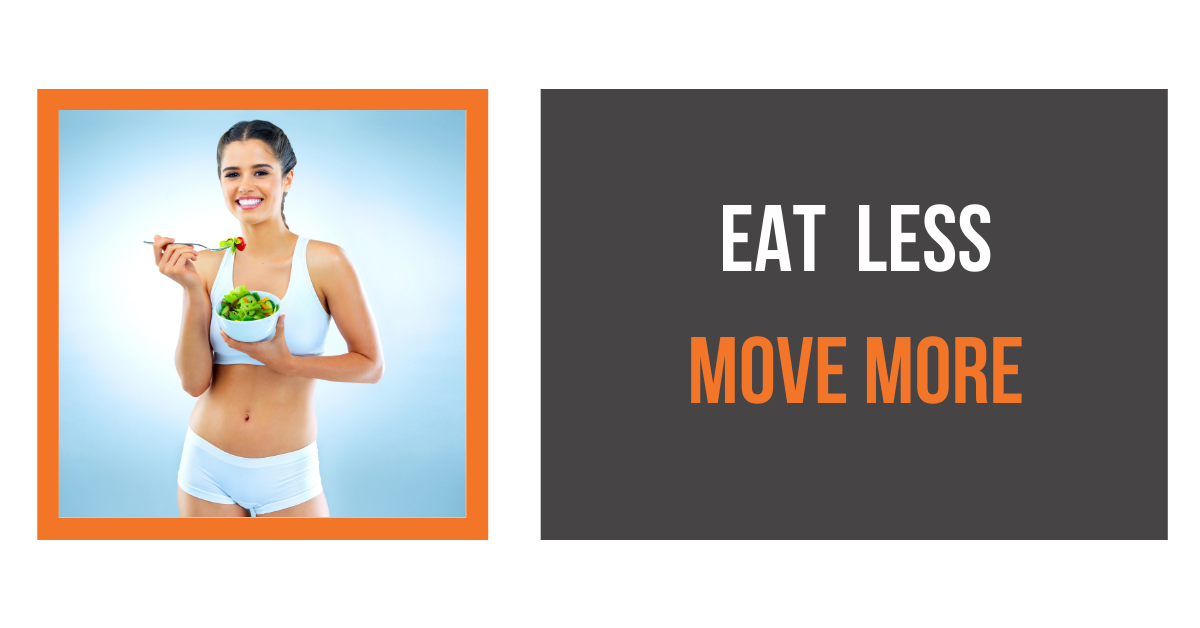 I was asked recently whether losing weight was as simple as eat less and move more. My answer was yes, and no.  On paper, it is that simple but in practice, it really isn't.
How do we lose weight?
For your body to break down body fat it has to be in a calorie deficit. You can create this calories deficit in three ways:
eat less
move more
eat less and move more
The American College of sports medicine recommends the latter approach. Increase calorie expenditure by approximately 250 calories per day and reduce calorie intake by 250 calories per day. This would give you a net deficit over 7 days of 3500 calories which is roughly 1lb of fat. This is is a significant and healthy amount of fat to lose each week. 
Why is it challenging?
Creating a calorie deficit via eating less, moving more or both requires behaviour change. Every change in behaviour requires eliminating old unhelpful habits and replacing them with new ones. This requires a lot of conscious thought and willpower. We only have so much attention and willpower and throughout the day it runs down like a phone battery. This is often why people fall off the wagon at the end of the day because their willpower and attention is all used up.
Personal trainers
Personal trainers are a huge help when it comes to behaviour change because they offer helpful tips to help keep their clients on track and they offer accountability. At Storm Fitness Academy we teach our trainers how to review food diaries of clients and goal set with them to ensure they are successful. 
If you have managed to achieve your own fitness goals and would now like to help others do the same then fill out the form below and let's have a chat. There are lots of people out there that need your help so why not let me help you "make your passion your profession" 😃.
"*" indicates required fields