CrossFit at MVMT42 – Part 1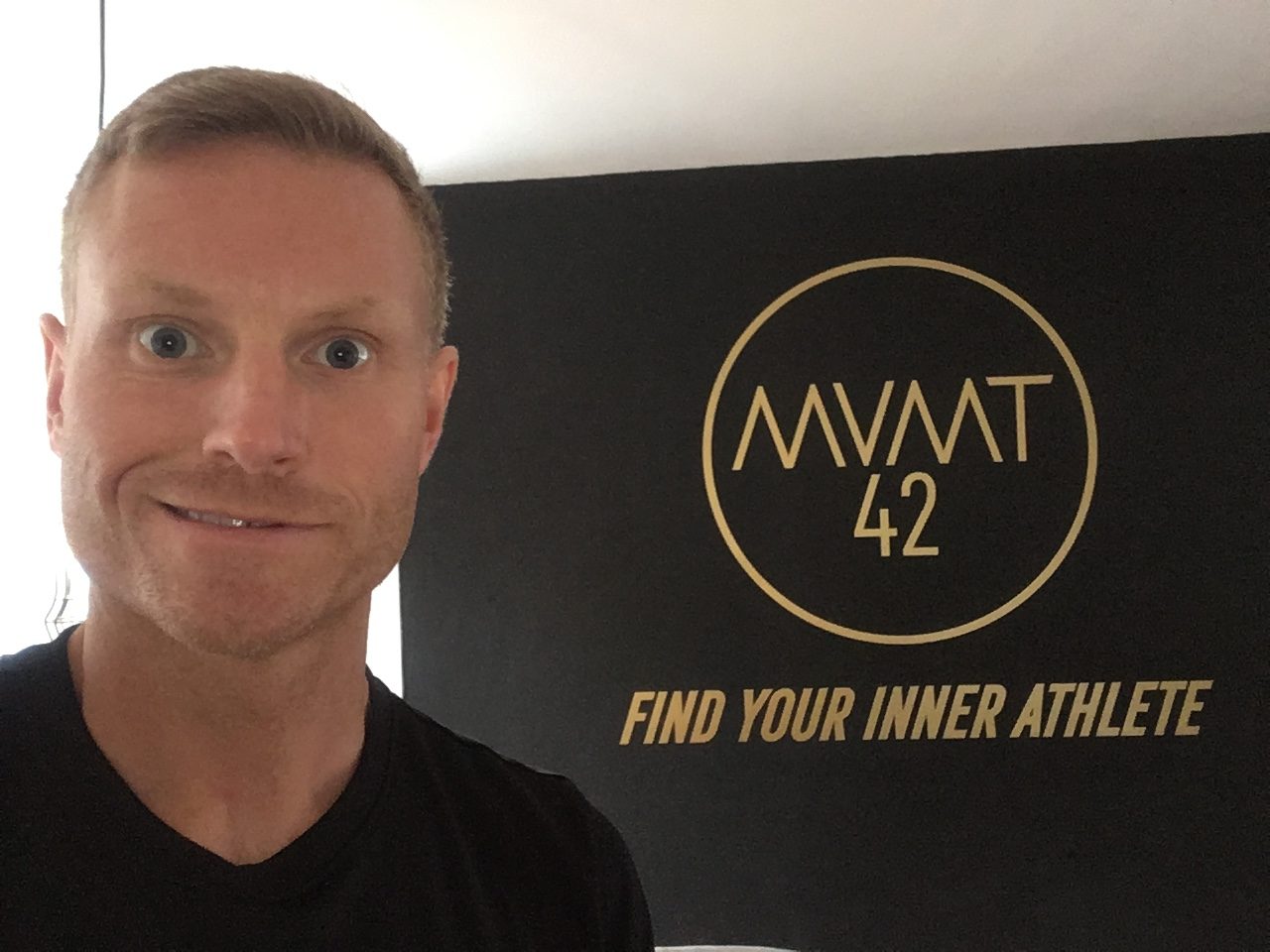 If you want different results then you have to do something different to what are already doing. I want to be in the best shape of my life so I can't just keep using the same methods I have always used in the past. I need to force my body to adapt by subjecting it to a stress it is not accustomed to. 
Crossfit at MVMT42
I recently recruited the help of a friend and coach, Kris Hendy from Strength for Endurance, and asked him to write a programme for me. I have always written my own programmes but I wanted to make sure that I really took myself out my comfort zone with this one and prescribed myself exactly what I needed and not what I wanted. My friend happens to be a level 1 Crossfit coach so it was no surprise when I found the programme had a large Crossfit inspired component to it. I carried out the first session at my local gym. The training programme was great however, the environment just didn't feel right. I felt it was missing something. If I was going to give this programme everything, then I needed to be in a Crossfit environment, around other Crossfitters, with the assistance of Crossfit coaches. So I booked in for a 7 day trial at MVM42 in Findon.
My 7 day trial
Now like anyone that has been in the fitness industry for a long time and has a few qualifications under their belt I have always looked at Crossfit with a mix of intrigue and a little skepticism. I have always been curious to know more but also couldn't help but think it may just be a fad. However, I love learning new things and I knew whatever happens this is going to be a great learning experience for me. 
After completing my first week at MVM42 I have to say, I loved it and have in fact have joined the club already. So I am now a fully fledged member of the Crossfit community. So what is so great about Crossfit I hear you say! Well all I can tell you is what is so great about MVM42 so I have listed below some aspects of my experience so far that convinced me to join.
The coaches
As soon as I entered the building every coach made eye contact with me, smiled, said hello, introduced themselves, asked me my name and gave me some of their time. As part of our personal trainer courses at Storm we stress the importance of this however, I walk into gyms time and time again and instructors aren't doing this. I am a very confident individual but just like everyone else, new environments with new people can be intimidating but when you are greeted with the reception you get at MVM42 you instantly connect with the place and want to come back. In fact every time I have been back the coaches have remembered my name from the first time they heard it and use it regularly. I don't just feel like another number in the group. I feel valued. 
The coaches are also very proactive when it comes to correcting your form and giving you helpful pointers. They don't wait for you to ask them. If they see you doing something that needs developing then they offer some advice and they praise you for your efforts.
The members
I used to like going to the gym, sticking my head phones in, keeping myself to myself and engaging as little as possible with everyone around me. Not anymore! The members at MVM42 are as friendly as the coaches and make you feel very welcome. Now don't get me wrong once the session begins we are there to work and not have a chit chat but there is always a few minutes before the session and at the end for a catch up. For me though the really great part is the nice words of encouragement you get from the more experienced members. They are very happy to have another individual join the community they are proud to be a part of, I already feel like I am going to make some good friends here. It is only my second week and the members and staff have been pointing out the social events on the notice boards that are planned. They range from competitive comps to BBQs.
The variety
Every session is different at Crossfit, it is literally impossible to get bored. Im learning Olympic lifting, gymnastics, mobility drills and much more. You get the endorphin release from the challenge of training, plus the dopamine release from learning new skills, I come home feeling tired but buzzing!
Let's just say I am hooked! I have even bought a couple of Crossfit books already and watched a few Netflix documentaries on Crossfit. I really am looking forward to Crossfit and MVM42 becoming a big part of my life. 
I have a PT session booked in tomorrow so I will let you know how I got on. Cant wait 😃
Stay healthy folks 💪