Hey Fellow Fitness Enthusiast! 
If your reading this page then there's a good chance you have decided to unleash your potential and make your passion your profession. 


Congratulations you are in the right place.

I have over 20 years of experience working as a trainer and a coach, and I now help fitness enthusiasts become fitness professionals like myself.

I have developed a NEW Elite personal trainer programme that not only gives you the confidence, skills, and qualifications to stand out in the industry but it will also give you the blueprint to launch your very own profitable and successful fitness business.

My programme will help you gain all of the qualifications, set up all of the systems, and build the right mindset you need to develop a career you have no doubt dreamed of for a long time.

All you need to do is fill out the application form below, book your self in for a quick discovery call where I'll talk you through the course programme.  We will then mutually decide whether you're a good fit for this course.

Looking forward to chatting.

Best regards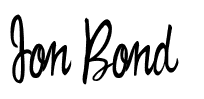 What next?
If this sounds like you then carry out the following steps.
STEP 1
Fill out the contact form below and click submit.
STEP 2
Once you have submitted your form you will be redirected to another page where you will have the opportunity to book a 30-min discovery call with me.
STEP 3
On the call, I will find out where you are now versus where you want to be. I'll take notes and put together a personal plan of action for you. If you are right for the programme I will give you the opportunity to come under my wing and join my academy. If I can't help you I will refer you to someone that can.